As more consumers expect seamless online access to healthcare providers and services, healthcare organizations are rising to the occasion. Meeting consumers in the digital space includes everything from maintaining electronic health records to delivering test results via patient portals to communicating updates through email.
If you run a healthcare company and are connecting with customers digitally, you have a legal obligation to meet certain standards of patient privacy when operating online. Taking the time to understand the legal and functional aspects of HIPAA compliance and how they pertain to patient privacy is critical to the well-being of your company. Here are the strategies and rules you need to know to stay compliant in the digital realm.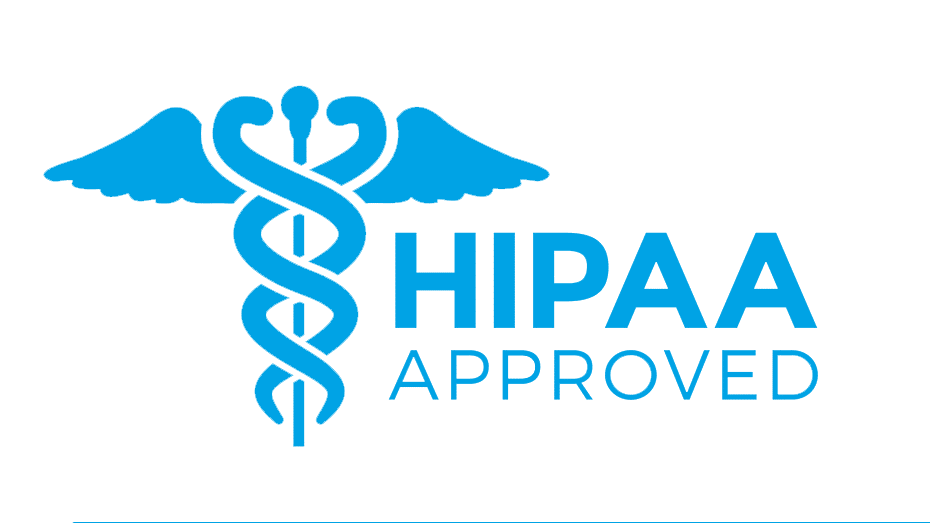 Signed into law on August 21, 1996, the Health Insurance Portability and Accountability Act, or HIPAA, is a federal law that limits the use of protected health information (PHI) by healthcare organizations in the United States. PHI is defined as any information that qualifies as a personal identifier, such as billing information, insurance accounts, medical histories, mental health conditions, or laboratory results.
HIPAA is enforced by the US Department of Health and Human Services' Office for Civil Rights, and its primary objective is to streamline medical records across healthcare organizations while protecting patient privacy. Healthcare companies must proactively comply with HIPAA to protect patient privacy.
The 3 Rules of HIPAA Compliance
Maintaining HIPAA compliance not only secures sensitive patient data, but it also builds patient-doctor trust and helps your company avoid large non-compliance penalties. However, navigating the rules of HIPAA compliance can be complicated. Following a strict set of technical and nontechnical networks, physical, and process safeguards is the only way healthcare companies can ensure patient data is secure and their business is HIPAA compliant. These safeguards fall under three specific rules: privacy, security, and breach notification.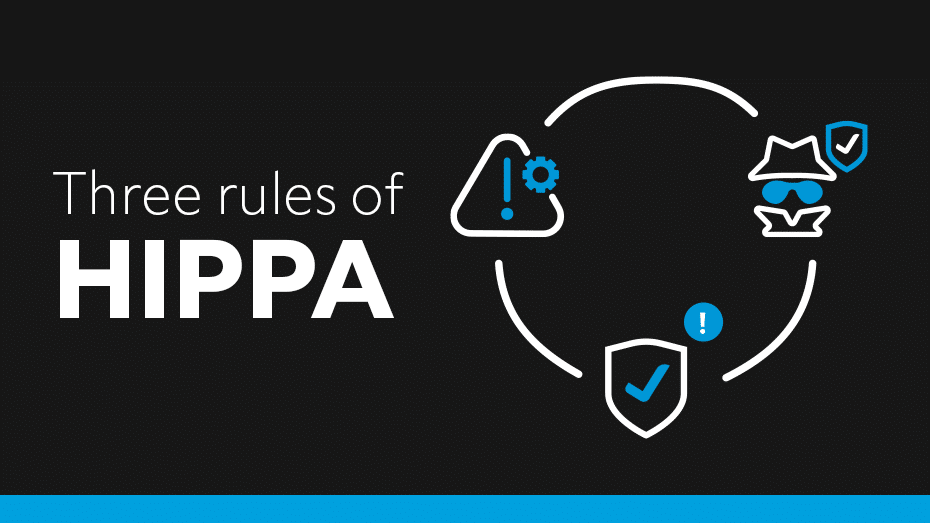 1. Privacy Rule
Also known as the Standards for Privacy of Individually Identifiable Health Information, the HIPAA Privacy Rule is the national standard for protecting certain health information, regulating who can use this information and what they can do with it.
2. Security Rule
The HIPAA Security Rule protects specific health information that is stored or transmitted electronically, called e-PHI. This rule covers three categories of information: administrative, technical, and physical. The Security Rule details the technical and nontechnical safeguards that must be met by healthcare companies to make sure the Privacy Rule is fulfilled. These are its requirements:
Ensure the confidentiality, availability and integrity of all e-PHI that is created, received, maintained or transmitted by your company.
Mitigate data breach risk by identifying and protecting against anticipated threats to the security or integrity of the information.
Protect against anticipated, impermissible uses or disclosures.
Maintain and ensure the compliance of your workforce.
3. Breach Notification Rule
The Breach Notification Rule requires companies to provide notification following data breaches of unsecured PHI or e-PHI. Impermissible use or disclosure of PHI is also classified as a breach unless there is a low probability that the integrity or security of the PHI has been compromised.
What does HIPAA compliance mean for my company?
You must take measures to prevent healthcare fraud, avoid penalties, create a centralized space to access medical records, and build patient-doctor trust. This might include hiring a private security officer who specializes in HIPAA compliance as well as performing a security risk analysis on your current level of compliance.
You must invest in digital safeguards and data protection strategies to protect patient privacy. Examples of technical safeguards include encryption, emergency access procedures and activity tracking logs to ensure that only authorized personnel have access to PHI and e-PHI. This can also include the implementation of limited access controls and policies that govern the use and access of electronic media or e-PHI.
You should periodically train your staff with updated HIPAA regulations so that every employee understands the intricacies of maintaining compliance.
You should always keep patients informed of their right to privacy through copies of your company's current HIPAA policy, as well as offer HIPAA information to patients when they visit your office.
What does HIPAA compliance mean for my online presence and website?
Since many healthcare businesses now leverage technology to connect with patients, it is critical to ensure that any SaaS or cloud-based platforms, portals and messaging tools are safe and secure. HIPAA requires controlled access to all sensitive patient data, so if your healthcare organization uses online platforms or websites to communicate with customers, be sure to consider the following:
1. You must maintain a HIPAA compliant website if you:
Collect any information classified as PHI through a digital medium, including a chat functionality, patient portal, online patient form, or contact forms that ask for PHI.
Store patient information on a server that could be used to identify that patient if the server becomes compromised.
Transmit patient health information through any kind of digital platform, including emails or web forms.
2. If your data servers are managed by a third party, the third-party vendor must be able to furnish a BAA, or business associate agreement, which establishes a legally binding relationship between the vendor and your healthcare organization to ensure the protection of patient data.
3. If you managed your data servers in-house, you must do the following:
Maintain an active SSL certificate, which creates encrypted links between web servers and web browsers and secures online transactions.
Use encryption to protect information that patients share on your website, including contact form or online registration data.
Create a backup and restoration plan for PHI in the event of a security threat or breach.
Establish a process for managing patient information at their request.
Store and transmit all PHI and e-PHI in compliance with HIPAA law.
Implement encryption security for all emails containing e-PHI.
Use a HIPAA-compliant content management system, or CMS, like WordPress, Drupal or Joomla to reduce the risk of data breaches and secure PHI and e-PHI.
HIPAA compliance with EVS.