In an effort to make drivers licenses more
secure, New York has officially started to implement a new format with black
and white laser engraved images of residents (rather than your standard color
photo) and several other security features. This is being done in hopes of
preventing underage drinking and reducing identity fraud. The problem is, these
changes are only being implemented in one state. So while the number of fake
IDs may decrease in New York, they will likely continue to rise in other
states.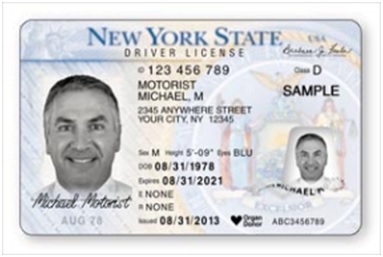 Businesses need to be able to verify a customers
age by their drivers license, both for off-line and online activities. Drivers license verification comes into
play in many circumstances, such as online gaming with age restrictions,
gambling or alcohol related services, and can be extremely helpful in
preventing fraud. Any service with age restrictions or risky transaction
activity could greatly benefit from drivers license verification.
EVS has enhanced our suite of drivers license
verification products. ID authentication is simple and within a matter of
minutes the age verification is complete. All that
is needed is the drivers license number, name, address and DOB of the
consumer. Match data is pulled directly from the DMVs in the following states:
Connecticut, Colorado, Florida, Idaho*, Illinois*, Iowa, Louisiana,
Massachusetts, Maryland, Maine, Minnesota, Missouri, Mississippi*, New
Hampshire, New Mexico, North Dakota*, Ohio, Oregon, South Carolina*, Tennessee,
Texas, Wisconsin, West Virginia, Wyoming.
This is a great application for any business
looking to verify age based on drivers license information for an online
purchase or activity.Having technology that doesnt have to keep up with
every drivers license format, like a scanner, is very beneficial and cost
effective. Virtually using KBA ensures that the person and ID are legit in a
few seconds. On top of the verification factors available, the verification is
extremely affordable to meet any business budget.Contact EVS today to see if our fraud prevention solutions can enhance
your companys online processes.
[Contributed by EVS Marketing]